Our Online Programs
Summer Small Group Classes
Phonics, Multiplication, Elementary Math, and SAT Prep Before signing up for the SAT Math Prep Classes, one must take the placement test to determine the correct class to pick. Placement Test
Learn More
Mission Statement
Our mission is to reach students where they are and broaden their horizons. We want to unleash their capabilities and help them become lifelong learners outside of our sessions.
Through our sessions, we will:
Encourage students to become active thinkers.
Create students who are intrinsically motivated.
Leave students with a sense of accomplishment by the end of each session.
Foster environments that are conducive to learning.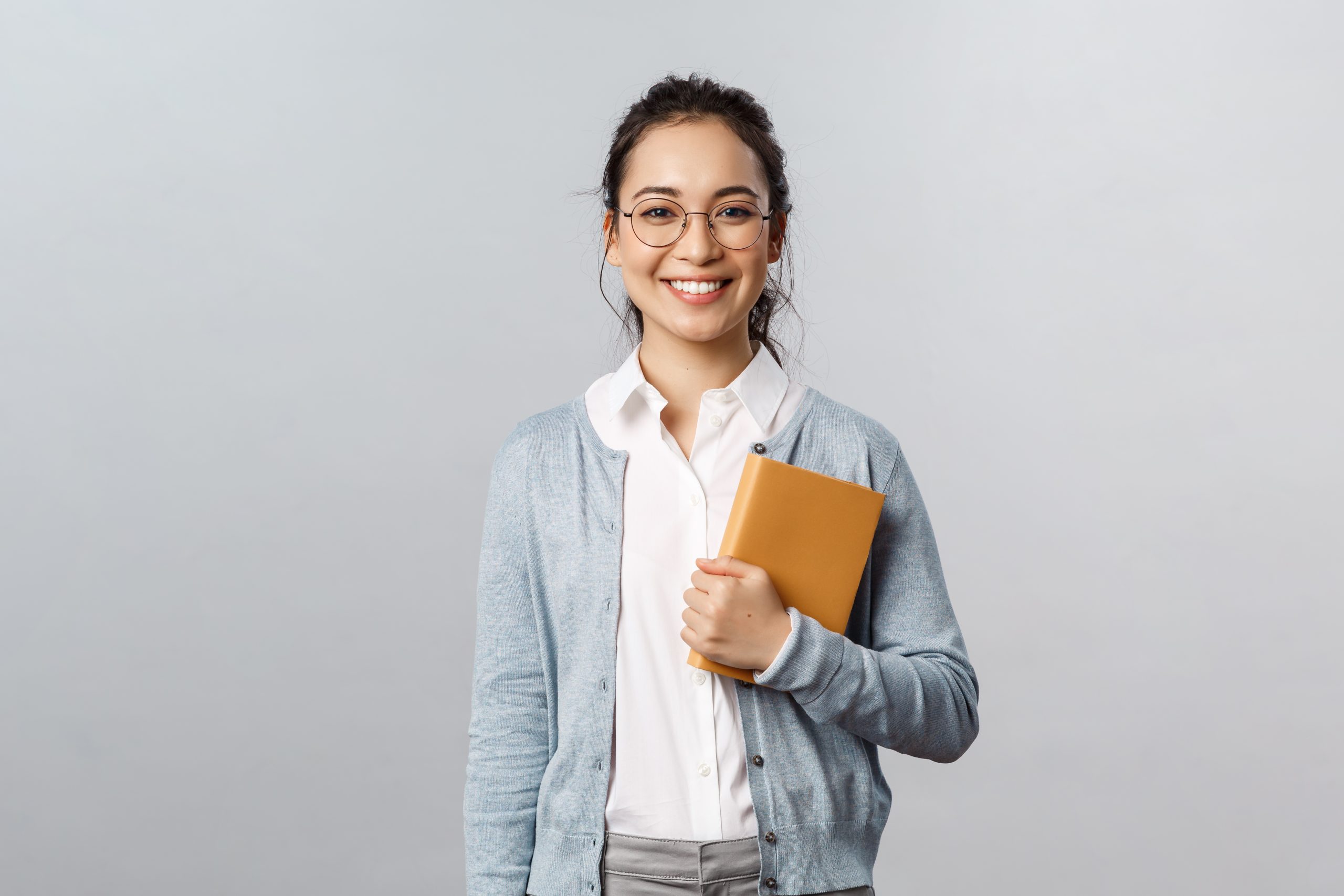 Our experienced Tutors
Ms. Adrian is the owner and CEO of Math Does Matter (Diverse Interactive Learning). She is a mathematics educator, specialist, consultant, and has been teaching, homeschooling, leading departments, and tutoring mathematics for over 20 years.   In addition, She was the Teacher of the Year in 2014 by the National Technical Association.
Owner/ Math Specialist/ Teacher/ Tutors/ Schooling Consultant
She is patient, kind, and a knowledgeable individual who is dedicated to helping your child understand certain topics that they are struggling in. Additionally, she is devoted to providing your child with a visual or verbal communication depending on how they comprehend the material. Furthermore, she will create a comfortable environment conducive to learning and encourage them to ask questions. Her goal is to provide your child with an engaging learning environment in which she is more than excited and prepared to start!
General Subject Tutor for Elementary, Middle and High School
Ms. Aonyae enjoys working with kids of all ages. I tutor for all subjects k-5th grade levels. She is known to have a special bond with all her students. It is a pleasure for her to interact with them.  She is a dedicated, caring, and hardworking individual. She wants to strive to get children to be the best they can do. Her primary goal is to show that it may be hard in the beginning but just as the cliché that you always hear "Practice makes perfect" which is right!
General Subject Tutor for Elementary School
He is a certified mathematics teacher. He has taught and tutored all math levels for over 10 years. He has led math departments assisting and mentoring teachers. He has taught mathematics around the world.
Math Test Prep, Math for Middle, HIgh and College Tutor
She has always had a passion for teaching. She is here to provide her utmost support whether you need help with an assignment or need an alternative method of learning. Ms. K stated, "What makes me love tutoring is seeing the enjoyment on my student's faces after understanding a lesson or completing an assignment. I look forward to meeting and working with you!"
K-5th grade, Praxis Core English, and ESOL
Ms. Sariyah's patience with teaching children is exceptional and she takes the time to get to know her students. She believes that every child learns differently, and it takes a dedicated educator to learn their students and mold their lessons to fit their style of learning.
Preschool and Elementary school General Tutor
She is a co-coordinator of a Mentorship Program. She has been coaching Experimental Design for National Science Olympiad, teaching middle schoolers statistics, data analysis, physics, and chemistry, etc. She is a high school Senior. She aspires to be an oncologist. She possesses excellent interpersonal leadership skills.
SAT Math Prep, High School Math and Science Tutor
Ms. S is passionate about teaching and takes pleasure in enhancing the learning experiences of her students through research-based strategies. Studies show that we learn best when we are having fun; hence, she makes sure that the lessons are engaging for her learners. She feels that teaching is rewarding, and at the end of the day, teachers get more than they give to their students :).
K-5th grade, Praxis Core English, and ESOL
Our parent voices
Monica & Family

I have four boys (from 8th grade to college) and they have all benefitted from your tutoring sessions. You helped them understand math in a different way and gave them confidence in learning new math skills. Your tutoring sessions has resulted in my children getting amazing grades in math, confidence in learning new concepts in math and loving the subject.  Thank you for everything, you are an exceptional teacher!

Saidah Babatunde

This is the most patient best program out there, if you are struggling, been out of school for a while, need basic math or just need to brush up on math, then I definitely suggest Adrian she is highly recommended I pass my math teasv6 because of Adrian program it really helped me in my math.

Mr. Henry

Good morning! Austin really enjoyed his last social studies session. Aleyah was extraordinarily pleasant, engaging and supportive. They developed an outline for the assignment touching on key facts so that Austin could use thereafter to assist him.Also, she provided him with resources to augment his research. She was outstanding! Austin will see her again next week.

Veronica Johnson

When my son was in the 8th grade, he was struggling with Algebra 1. I contacted Diverse Interactive Learning/Math Does Matter for help. The tutor was very helpful and patient with my son. My son learned new math skills to help him be successful in math. My son passed Algebra 1. He was able to take those skills he learned at Diverse Interactive Learning/Math Does Matter to help him with math in high school. I would highly recommend Diverse Interactive Learning/Math Does Matter to all parents looking for help for their children.

Sr. Pari

Sr. Adrian is a fantastic math tutor. My daughter always struggled in math and since Sr. Adrian has helped her with some of the key foundational concepts it seems like this year she is doing so much better in this subject. I really think Sr. Adrian helped her with the foundation and made her appreciate and begin to enjoy math. Now she is doing so much better that she hardly needs to be tutored thanks to this service.

Thank you so much for this incredible service!

Najla

Math is his strongest subject right now. He said he has not started the Pythagorean theory in class yet but I believe that sustaining his "math Mind" with you over the summer has improved his math at school. 

Shanae – Jayla's Mom

Thank you so much Adrian for all of your hard work and attentiveness with Jayla, and helping her to be a strong confident student. Math was her struggle and now she is one of the top students in her class and knows math from several grade levels. My fear was that she would fall behind, but with your summer session and then individual sessions she is ahead and focused. I thank you often and I will continue to support you.

Rashida

Wa laikum Salaam Sis Adrian,

Najla has been mantaining an "A"in Honors Algebra 1, Al Hamdulillah! Your tutoring sessions helped build her confidence. Shukran for all your help.

Tia M. Toombs Baltimore, MD

I was very apprehensive about tutoring online. Nonetheless, it was the best experience and I cannot tutor any other way. Adrian is kind and patient as she facilities instruction. Not to mention, extremely knowledgeable she makes sure you understand the formulas and strategies to complete math problems. I learned so much and feel so confident moving forward. She actually made math painless for me. I highly recommend her. She is absolutely amazing!

Wahaj Kashif

During my days in high school, I was struggling with my classes. I had a hard time understanding the topics that were discussed in my class. But ever since I found a tutor through Diverse Interactive Learning, I was not only able to understand my classes but pass them with good grades as well. I was definitely satisfied with the tutors that Diverse Interactive Learning provided to me and greatly appreciated it. So, if you need any type of assistance or need a tutor, this is the right place to look at!

Yolanda Londie Eppes

Excellent, excellent, and very patient tutor!!

Thank you Adrian Anisa for the last-minute tutoring session! The final grade is a "B"!

Amtul

Sr Adrian is a great mathematician and tutor. She makes math easy. Cube roots were explained in a very easy manner. Thank you!

Abrar Kashif

Starting college, I was really struggling with Pre-Calculus. After a couple of sessions with a tutor from Diverse Interactive Learning, I was able to understand the topic and subject much better. Because of this, I ended up getting an A!

Tharsis

After 25 years of not being in a classroom, I found myself taking the enrolling in an Intermediate Algebra course, not remembering anything from high school, and trying to stay afloat in a fast paced class. Had it not been for the tutoring received from Adrian, I would not have been able to pass the course. I had tried different online resources, none of which met my needs. I needed one-on-one tutoring with someone I could connect with that could meet me where I was, and Adrian was it. Adrian definitely has a dedication and passion for mathematics, and a gifted teaching style. As an adult learner, Adrian found a unique way of tutoring me as she broke down the problems in a way I was able to understand and make sense out of them. Through God's good graces, Adrian's patience, dedication, love of math and tutoring, and in my application, collectively, I was able to pass my Intermediate Algebra course with an A. WOOHOO!!!! THANK YOU, ADRIAN!!!!!

Janaye

The session was AWESOME!!!! I'm looking forward to learning and growing more.

Shaquell Bailey Truesdale

Devon went from a low C to a high B in geometry in a couple of weeks!! This program works!!! The teacher Adrian Anisa is phenomenal!!! She figures out what they missed and fills the gap…along with plenty of tips for success. Even if your child is not struggling…give them a leg up with this program. You will Not regret it!!

Sariyah Jessie

Sister Adrian is a great Math teacher/tutor. She made it so comfortable and easy for me to re-learn math concepts that I learned in high school. I originally came to her for help in preparing for my Math praxis and in turn helped me pass my College Algebra class. I am now confident, ready, and cannot wait to take the Math Praxis. I highly recommend Diverse Interactive Learning for your Math needs.

Janel Lewis

Diverse Interactive learning is an excellent tutoring program that I highly recommend to anyone who is struggling with math. This wonderful tutoring program helped both of my sons through times of struggling with math. Ms. Adrian's individualized tutoring model was able to produce two different types of tutoring styles that geared to both of my son's individual math skills. My youngest son has an IEP and was struggling with elementary math, while my oldest son was struggling with middle school algebra. Diverse Interactive Learning did an excellent job with meeting both of my son's individual tutoring needs. As an adult learning that never liked math too much, it is so helpful knowing that I have educational math support for my sons whenever needed. Book Diverse Interactive Learning, it works!

Uzma

Adrian is an excellent teacher, she helped my two sons with Algebra l and II. My son loved going to her class. She was also very accommodating with regard to the logistics and timings of the class.

Mohamad's Mom

Thank you so much, after the lesson with the tutor Takia, Mohammed was very happy that he finally understands the fractions.

Mr. Henry

Austin had great success with slope intercepts and built confidence with your help. He is now working on "systems of equations" work attached. I am scheduling a session right now with his last tutor – the gentleman Mohamed. He had a good rapport with Austin and challenged him differently.

Brenda

Kylee's session with Diverse Interactive Learning were very helpful. Kylee has showed tremendous progress in ELA and math as well. His tutor Daniela took the time to make sure he understood what she was teaching him, and even gave him extra materials for him to continue to practice on. I plan to continue his tutoring during this upcoming school year. And I really appreciate all your help.

Donna

Thank you very much for the feedback. Please continue giving us your insight and direction. I am very happy and satisfied with your services and it's been a pleasure working with Makkah and you.

Lynette Seymour

I've enrolled my son with Diverse Interactive Learning for the past 3 years and am extremely pleased with the quality, care, and professionalism of the math tutoring services provided.  Receiving such reliable and personable attention has given a boost to my son's grades and confidence in his work.  As my son nears the finish of his middle school years, I look forward to continuing to enroll him in the remote tutor sessions well into his upcoming High School years.  Tremendous thanks to Adrian and the team of professional tutors at Diverse Interactive  Learning for their brilliance and dedication.